3D Lipo Ultimate

What is 3D lipo?
3D Lipo is probably one of the most advanced treatments of its type in the fight against targeted fat reduction, cellulite and skin tightening
Its 3-dimensional approach to the problem ensures that you will experience one of the most effective services of its kind available today!
3D Ultimate is the ultimate combination of advanced technologies offering a complete and prescriptive approach to non-surgical face and body treatments.
What can be done using the 3D Ultimate?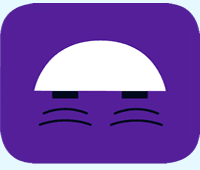 CAVITATION
Cavitation is a natural phenomenon based on low frequency ultrasound. The ultrasound produces a strong wave of pressure to fat cells membranes. A fat cell membrane cannot withstand this pressure and therefore disintegrates into a liquid state. The result is natural fat loss.
What happens to the released fat?
After disruption of adiposes cellular membrane the fat in the form of triglycerides is released into the interstitial space between the cells, where they are enzymatically metabolised to glycerol and free fatty acids. Water soluble glycerol is absorbed by the circulatory system and used as the energy source whereas the insoluble free fatty acids are transported to the liver and processed as fatty acids from food.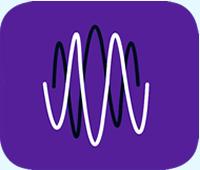 RADIO FREQUENCY
Focus Fractional RF is the 3rd generation of RF technology. It utilises three or more pole / electrodes to deliver the RF energy under the skin. This energy is controlled and limited to the treatment area. Key advantages of this technology are high treatment efficacy, no pain as less energy is required, shorter treatment services and variable depths of penetration.
The focus fractional RF energy penetrates the skin layers to selectively heat the skin tissue and the extra cellular matrix where he collagen fibres are embedded. The local heating causes an immediate contraction of the collagen fibres, and at the same time increases the metabolism of the fibroblasts thereby accelerating the production of new collagen and elastin fibres. The concentration of collagen fibres and the regeneration of collagen and elastin deposits, tighten the skin layers creating a smoother, healthier and younger looking skin.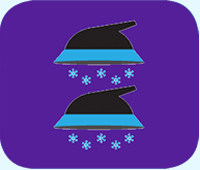 CRYOLIPOLYSIS
(Fat freeze / fat reduction)
Cryolipolysis targets pockets of fat.
Using the unique combination of electro and cryo therapy 20 – 40 % of the fat cells in the treated area die in a natural way and dissolve over the course of 3 months.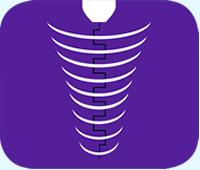 SHOCKWAVE THERAPY
(Cellulite Reduction)
Shockwave Therapy works by stimulating fat breakdown, collagen synthesis and lymphatic drainage via the delivery of radial shockwaves. This is the latest technology clinically proven to reduce the appearance of cellulite and increase skin elasticity.